When the new year started at Midwest Retail Services so did Atlanta-based retail environment designer and consultant Thomas (Tommy) Hoolihan. Tommy joined the illustrious ranks of Midwest Retail Services as a Sales Representative on January 1, 2018.
Tommy coming on-board not only increases the size of our store fixtures sales team, but also increases the size of our geographic footprint, as Tommy will be based out of Atlanta, GA, adding to our list of states like Texas and Illinois and Ohio where Midwest Retail Services has retail and pharmacy fixture experts in residence.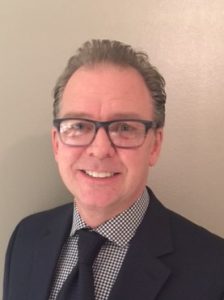 Mr. Hoolihan comes to Midwest Retail Services after most recently running his own Retail Property Design consultancy in the Greater Atlanta Area, developing and designing new solutions for retail store plans to improve product merchandising and increase in-store sales by delivering successful shopping experiences to customers. His client roster includes notable brands such as Kensington Hotels, Target, Ethan Allen, and McDonald's.
Tommy will be an incredible addition to our team because of the unique retail industry insights and experience he brings to our clients. Tommy has successfully worked every facet of retail fixtures, design, and merchandising. He's worked internally at retailers like Safeway and Home Depot purchasing shelving and fixtures as well as managing store planning and environmental design strategy; he's worked on the product merchandising side as a specialist for the successful Beats by Dr. Dre campaign in key markets at Target, Best Buy, and Walmart; and he's worked as an independent industry consultant providing store design and display services.
Tommy's primary focus at Midwest Retail Services will be on our emerging custom fixture design and manufacturing services. Not every customer challenge is best solved by an off-the-shelf product from our catalog. Sometimes the most elegant and economical solution is to imagine something new and bring it into reality. Tommy's cross-industry experience makes him ideal for this role. He will be based in Atlanta with support from Midwest Retail Services corporate office and distribution facility in Plain City, Ohio.
If you are curious about how custom store fixtures might solve a retail challenge in your business (or would just like to connect and welcome Tommy to our team), please reach out to Midwest Retail Services!
(Visited 141 times, 1 visits today)