So, I'm watching television over the weekend (I mean… "doing business research") and catching up on a CNBC series called "The Profit" and about 20 minutes into the program I'm scrambling for a piece of paper because I need to scribble down a note — I just saw a new business prospect for our bulk food dispensers.
Have you heard of this show?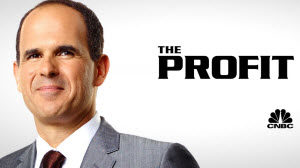 The Profit follows successful entrepreneur Marcus Lemonis as he helps a struggling business is each episode resolve their problems (or not). I was watching episode 1 of season 4 where Marcus comes to the aid of a business called Farrell's Ice Cream Parlour (I remember Farrell's back in my school days — there was a location in Columbus, Ohio and I went there many times with my family.) Among the issues Marcus was attempting the restaurant owners deal with was a lackluster (but full of potential) old fashioned candy store within the restaurant.
One of the ideas Marcus proposed was to put bins of candy and candy dispensers in the area and allow patrons to buy create you own bags of candy mixes. To show them an example of what he envisioned, Marcus took them to another candy store and stood them before a wall of bulk candy dispensers. He explained his idea and asked for feedback.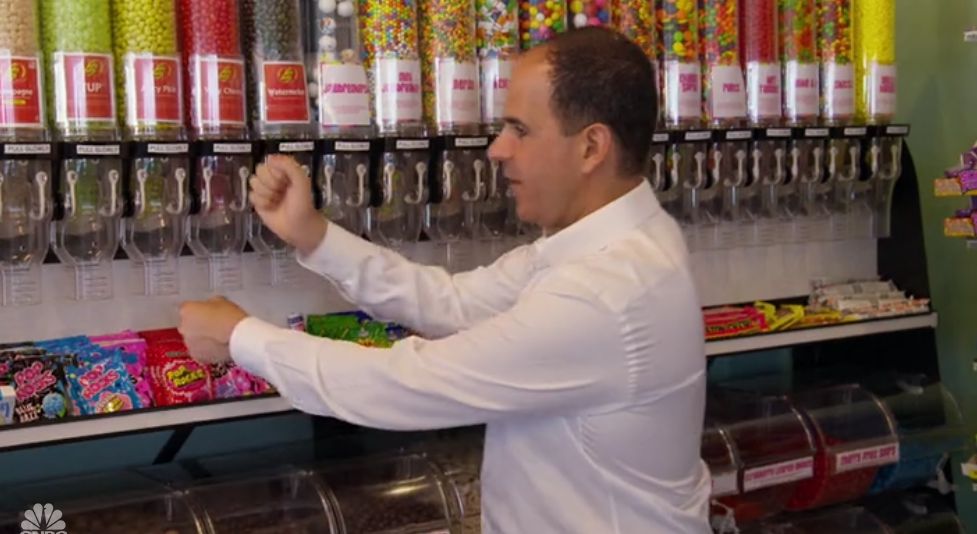 Everyone saw the potential and liked the idea except the one woman currently in charge of the candy area. She complained that turning kids loose on those bulk dispensers would make a mess, requiring additional labor and oversight to maintain the area and keep it from looking messy and unkempt.
While her attitude and negativity certainly needed adjusting, she wasn't completely off base.
The example candy dispensers Marcus Lemonis had them looking at were an old and outdated style of bulk food dispensers which only feature an "open" or "closed" position to release candy. It literally dumps a stream of candy from the product hopper and the only way to stop it is to shut the opening by forcing a lever back into position which pushes the cover through streaming candy to cut off the flow. This kind of dispenser is inefficient, leads to massive amounts of waste, and does indeed require higher levels of oversight to keep the area neat and clean.
It was interesting to note that when they revealed the new look at the end of the show, the remodeled candy store featured many bulk scoop bins, but not a single bulk dispenser was in sight. You can stream this episode of The Profit for free via this Yahoo View link (the bulk dispenser portion is right around the 20:10 time stamp).
If only they'd asked us…
Midwest Retail Services has the best solution for bulk candy dispensers
If the producers of The Profit television show had contacted Midwest Retail Services, we could have told them about our retail bulk food dispenser system which features adjustable portion control (among many other improvements over those old bulk dispensers). Candy is dispensed through an easy-turn knob with paddle inserts to control and adjust the portion dispensed with each turn of the knob. No waste. No wrestling to stop a waterfall of Wacky Wafers.
And although candy is dandy, bulk dispensers are not just for sweets…
These same dispensers work perfectly for dried fruit, nuts, grains, cereals, coffee beans, and more. They even fit on standard retail gondola shelving instead of requiring expensive custom racks and supports.
If you're interested in an intelligent bulk dispenser solution like this for your own store, just send an email to info@mw-rs.com or call us toll-free at 800-576-7577 and we'll be happy to answer any questions or provided a custom quote.
And if anyone has a personal connection to Marcus Lemonis or the owners of Farrell's Ice Cream Parlour, have them give us a call.
We have an idea for them.
(Visited 1,036 times, 1 visits today)