Holiday candy is a significant source of seasonal revenue for Grocery, C-Stores, and even Department Stores. The question become… how can your store sell more holiday candy?
Each year around this time we see a rise in customer inquiries regarding our wire candy racks and bulk food dispenser systems. While these are extremely popular (and effective!) means of merchandising candy, this week we've asked our store fixture experts to share some additional, often overlooked, methods for displaying your seasonal sweets and and putting more profits in your plastic pumpkin (thanksgiving cornucopia, holiday stocking, etc.)
In this episode we
Ask The Team

:
How can retailers more effectively (and profitably) display and sell more holiday candy?

Donna Cossin, General Manager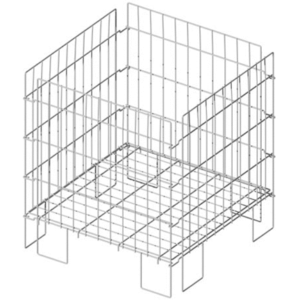 Get ready for that Holiday! Many of your customers will be visiting your store in the next few weeks knowing exactly what they want. They'll head straight to the candy aisle, make their selection, and be done with it. But what about those procrastinators and impulse shoppers?
Grab their attention and add on to their original purchase intention, by putting a display of treats in an unexpected place. Perhaps you have a little extra room in your cosmetics area. How about some holiday themed items over in household goods? And, of course, don't forget the front of the store near the checkouts.
Our Folding Wire Dump Bins could be just the thing for placing these seasonal items in stand-out spots around your store so that your customer will remember that the big day is coming!
Mike Welsh, Customer Sales
I would recommend using Wand Retailers and hanging them throughout the store. These are heavy duty impulse merchandisers and can handle more weight than the Fast Load Retailers. Wand Retailers have multiple hanging options and may be secured to shelf perforations or slot into gondola uprights. Sturdy clips hold merchandise securely in place, and the Metal Scan Plate Wand Retailers we feature on our website accept standard adhesive scan labels for easy pricing.
Chris Bell, Sales Representative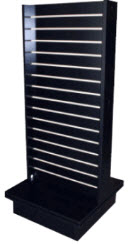 As we all know, the holiday season is here — Halloween kicks it off and the beat goes on up until Valentine's Day! This gives retailers a great opportunity to sell a lot of candy and other treats. Although candy sales are sometimes a destination purchase, they are often an impulse buy. This is why I always recommend my clients have candy displayed in multiple areas of their stores. There will usually be a primary candy section within the store, but it's worth the little extra effort to create a mobile display and feature it in other parts your store.
Use a Lozier gondola fixture on casters, fill it with holiday candy (as well as some seasonal accessories and decor) and rotate the display throughout your store to test areas of best conversion-to-cart. Why not place a mobile slatwall display right where your customer gets their shopping cart? These displays could prompt the very first purchase decision they make on this shopping trip. Test placement in your Pharmacy waiting area or near your craft beer and wine selections. There are many parts of the store where you can cross-merchandise and capitalize on the sweet tooth in all of us.
Matt Ray, President
Candy is a high moving item in the fourth quarter of the year. Between Halloween and Christmas, there are plenty of opportunities to boost sales in this category. Allocating retail space in prime store locations will help. End caps, bulk floor displays, and checkout areas are prime locations to grab your customer's attention.
Here are some things to consider when merchandising these areas:
Need more ideas?
Give us a call at 800-576-7577 (or send an email to info@mw-rs.com!) and we'd be happy to help you evaluate options like a new end cap, wire candy racks, shelving on wheels, bulk shelving options, and more!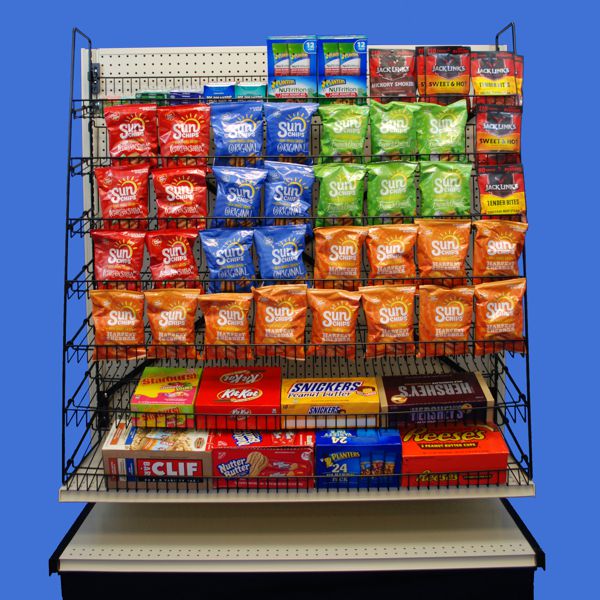 (Visited 218 times, 1 visits today)