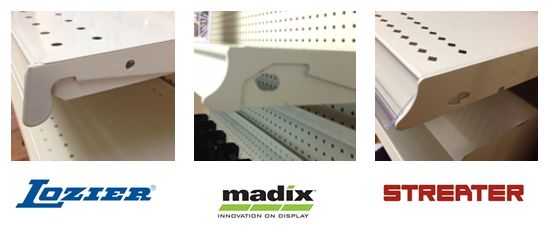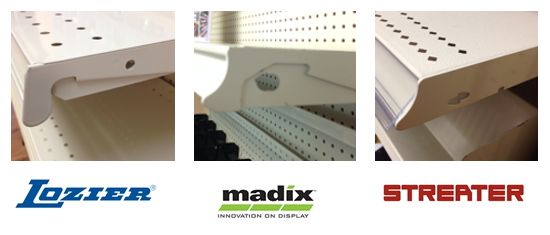 One of the most common questions we get from customers is about how to figure out which brand of retail gondola shelving they already have in their stores.
A customer will typically need to add another shelving run or replace a damaged part or simply need a compatible accessory like shelf dividers or fencing — but they don't know which parts will fit their shelves.
Some of the identifying traits are obvious, but many times (especially on supplemental parts and accessories) it can be tough to identify the manufacturer, and that makes it really difficult to make certain you're ordering compatible replacement or expansion pieces.
We wrote a extensive article in which we asked our team of fixture experts for their best advice on identifying brands of retail gondola shelving, but who has the time to read a long article (with all those words!) in this day and age of social media videos?
This time we took the best tricks for telling the difference between the three major brands of retail gondola shelving and created a video for you. It's only 75-seconds long, has a rockin' soundtrack, and is filled with easy-to-identify characteristics of the three most common retail gondola shelving brands — Lozier, Streater, and Madix.
Tried all our insider tricks and still can't ID the manufacturer of your store shelf?
Send us a message and we'll be happy to help you
!
(Visited 3,012 times, 1 visits today)