Multi-store display fixture roll-outs made easy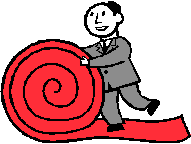 While roll-out programs may not be simple, they need not be stressful either.
When a new display fixture or accessory needs to be delivered to all stores by a certain date, multi-store display roll-outs provide a reliable, stress-free solution.
Experience is invaluable in planning display roll-outs to numerous stores. Even with experience, keeping a checklist of the various roll-out stages allows you to track the progression of the process.
The list may include:
A list of displays or accessories required
The lead time for display/accessory production
Your list of stores and locations
Determining who handles distribution, assembly, and installation
Distribution, assembly and installation are often where a roll-out goes awry due to insufficient planning to accommodate demands on warehouse and staff. Let's take a closer look at these important factors.

Distribution entails bringing your fixtures and accessories from manufacturers to your warehouse and directly to all stores given a particular timeline.
The challenge here goes beyond just scheduling trucks. When you have multiple shipments along with numerous destination points, you need to know which carriers are best suited for any given route.
Utilizing the proper distribution methods can result in substantial cost savings in addition to effectively coordinating timely deliveries.
Next, determine if you should first bring all the units to your facility or ship them directly to stores. If you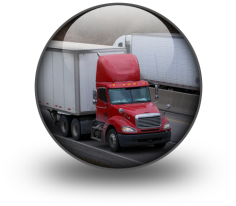 ship them directly, you must take into account whether shipments are coming from one or multiple vendors.  If multiple vendors, you will need to decide if orders should be consolidated or if any pre-assembly is required prior to shipping.
Assembly and installation require you to determine if the display item should be partially or fully assembled before final shipment to your stores.
The answer may lie in the display complexity and store personnel capabilities. You may not want your store staff using their time to assemble fixtures but instead prefer them to be able to quickly place and merchandise the unit to get sales moving.  For larger roll-outs determine if a team of installers is more efficient to receive, assemble, and position displays so that they are ready for staff to merchandise.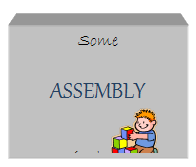 How can display fixture roll-outs become easier? Working with a display distributor who will handle your display distribution, assembly, and installation creates a stress-free roll-out for store owners and employees alike.
The right display distributor will carefully manage each step of the roll-out process while simplifying your staff involvement. Trusting a reliable display distributor with your program frees valuable time, reduces stress, and increases your effectiveness.
Multi-store display unit roll-outs are common and not necessarily difficult, but if not coordinated correctly can be a disaster, leaving store personnel to fend for themselves as display parts begin to arrive. Don't let this happen to you.
Call Midwest Retail Services today to give yourself the gift of a seamless display transition from your manufacturer to your sales floor.
For more information about your store's fixture roll-out, contact Midwest Retail Services. Call 800-576-7577, use our convenient site link, or email us at info@mw-rs.com. One of our roll-out program specialists will be available to help you! Our goal is your successful display roll-out.
[msh_feedburner]
(Visited 106 times, 1 visits today)