Remember the old days… when advertising on television was king, and the only ways to get your company or commercial ad on TV was to hire an expensive production company, or to work with a television station's production department to get something produced?
It's funny, the "old days" were as recent as 8-10 years ago.
Over the last decade, marketers have seen consumers continue to use an emotional connection when making a purchase, meaning they make choices based on what they know, like, and trust. Plus, a company's being "local" can mean the difference between making the sale or losing the advertising battle to a competitor. It's all about the content, where you reach them…and how you present your message.
So, with the introduction of the iPhone and other smart devices, technology has put the power of production, and marketing, back into the hands of business owners and their employees. Granted, the level of "polishing" has grown since 2007, with the addition of dozens of apps, filters, lenses and editing software, but very few things can top a down to earth, grass-roots effort of a business reaching out their clients, honestly representing their products or services.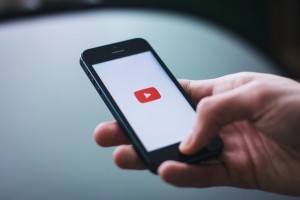 We've all seen the commercials and YouTube videos shot entirely on a smart device. With this ever-emerging technology, producing a spot or video for your company, is as simple as point, shoot, edit and post. There's no longer a need to spend $10,000, or more, on an HD camera and editing software. Broadcast quality video is a close as your smart phone or iPad. Most recently manufactured devices come equipped with HD video resolution. If you spend a few hundred dollars more, a company can add various pieces of production equipment (tripod dolly, lighting kit, steady-cam attachment) to its arsenal, effectively boosting the production quality of the video project.
When it comes to editing, there are a number of apps, for both platforms, that I would recommend. iMovie for the iPhone and iPad continues to be one of the best and easiest to use when creating memorable videos, but coming in a close send, for our android friends, is Power Director. Video clips can be arranged and trimmed quickly, users can add titles, and the app comes with a variety of transitions that can be used. While iMovie and Power Director are geared for more basic editing and application, Pinnacle Studio will help you take your videos to the next level. By giving you control over video speed, transitions, pan, zoom, audio edits and more, Pinnacle is the closest experience you'll get to a desktop style video editing app. For our android friends,
One of the most impressive things about this Android video editor is that it's so simple to use even on quite a small smartphone. It uses screen space remarkably well, making it a cinch to arrange your clips, add additional layers (captions, images, and even 'handwriting'), quickly import extra footage, and play around with effects.
Once a project is ready for air, social media has proved to be an a cost effective platform for broadcasting your company's video. In some cases, more effective than broadcast, as the reach of social media advertising extends beyond televisions. Moving forward, social media, including Facebook, Twitter, Instagram, and Snapchat will be included in media buys. The power of the video clip, whether it be a :30 commercial, :15 clip, or a shorter video featured on Vine, has the potential to close a sale or deal. Grass roots video, whether the content is based with humor or product information, has the potential to reach current or potential customers on their second or third screen.
So, don't be intimidated by the thought of video and its costs. Truth is, that :15 video ad you produced with your smartphone may be much more effective than a highly produced commercial running on 3 local TV stations….and you didn't even have to leave your store.
Stretch Multimedia is a Columbus/Dublin based consulting agency, focusing on social media, client relations, and audio and video production.
(Visited 92 times, 1 visits today)