Every January writer, speaker, and business-owner-helper Chris Brogan chooses three words that will frame his focus and energy for the coming year. Hundreds (thousands?) of his fans and followers follow suit. Choosing three specific words to aid them in making the new year more successful than the last and sharing them with the world. Counting myself among among fans and followers I also choose three words (Quest, Quantity, Quarterback) and post them in an obvious location (bathroom mirror) or two (computer monitor) where I can look at them throughout the day and keep them top of mind.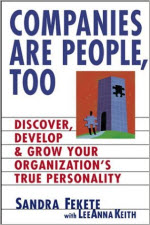 As "The Idea Guy" one of my super powers is to mash-up and combine ideas to make even better ones (no matter how awesome they might have been to begin with). I took Chris Brogan's three words idea and smushed it against one of my favorite business books from 2003 titled "Companies Are People, Too" by Sandra Fekete in which she writes about distilling the colorful and human personality traits hidden within the typically boring and dull gray corporate status quo.
My idea being that if companies were like people, then they should have three words to help them focus in the new year as well.
Choosing three words is important because one isn't enough and four is too many. Three distinct words will help you and your retail team triangulate between the words like cross-hairs on a rifle, keeping the more global end result of improving the year overall in mind. Chris' technique also suggests choosing three individual words (like "Customers, Organized, Smile") and not a single three word phrase (like "be the best"). Phrases waste words ("the" simply ties the phrase together) and allows allows for a single theme, and a loose one at that (be the best WHAT?)
Choosing three words like Customers, Organized, and Smile can create a focus loop showing everything is related. The word Customers speaks to service and politeness and response (also great words to consider themselves), while Organized could speak to neatly aligned store shelves and workspaces (which will help Customers find things and helps your team service them more efficiently). Smile certainly ties back to Customers in that you want to literally Smile at them, but it also stands for being friendly and polite to co-workers — and why stop there? Take the Smile home and carry it from work to family!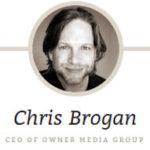 Read Chris' short article and take a look at some of the words he's chosen from past years to get a more solid idea in regard to the process and point of the exercise. Now think about your company image and brand. Think about the advertising and marketing messages your broadcast to the public. Consider the specific goals of your individual location. Now think of some words that might help keep those overarching themes and goals in mind for the coming 12 months.
Share this article and Chris' concept with your entire store staff. Let them read and discuss it at your next team meeting. Take suggestions from everyone on what the store's three words should be. Allow the entire store to vote on them. Once the three words are chosen, print them on posters and hang them in the break room. Print them on staff t-shirts and name badges. Insert them into the paycheck envelopes. Choose days of the week (or entire weeks) to focus on one word in particular.
Give this method a try and see what you think. I believe you'll find it's much easier to keep all the business goals in mind if you can still the spirit of the end result into three words.
Decide to put this idea into action?
Leave a comment below with the three words you chose for store (or yourself!) and join the others who posted them on Twitter and other social media using the hashtag #My3Words.
(Visited 80 times, 1 visits today)