This week we Ask The Team a question for all you bargain hunters, deal makers, and budget-conscious buyers out there:
Can't I just buy my gondola shelves on eBay or Craigslist?
The reality is that budgets are extremely tight for everyone these days, but the old saying "penny wise and pound foolish" is old for two reasons. First, that it is actually very true (and has been for a very long time) and second, budgets have always been tight and probably always will be. Nobody walks in and says "here's a blank check — add as many zeroes as you like." I guarantee you that bazillionaire Richard Branson still has his VP of Purchasing send out requests for bids on every project he does.
It's your money. Why gamble with it?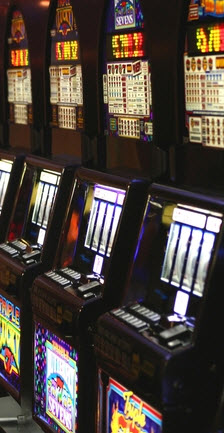 We've written about buying Used vs. New fixtures before. And there is certainly nothing wrong with using eBay and Craigslist to obtain certain items (used lawn furniture or collectible sports memorabilia of questionable provenance immediately come to mind), but when you need warranties to the quality and consistency and appearance of any item you're buying (not just shelves!) it's probably best to go with a legitimate and professional firm with a confirmed history of doing business in that category.
Yes, you can buy a car from a private owner.
You may even get a great deal. But you may not realize that Porsche you just bought for a steal really has the engine of a Volkswagen Beetle. It might look pretty, but the performance is going to be that of a Beetle and not that of a Porsche.
When you buy something on any website that allows the average person to sell anything they want, you really have no guarantee that what you are buying is accurately described. You don't even know if the photo they posted is the actual item they are selling, or if they just found it during a Google search. When they say it's a Lozier shelf, are they positive that's what it is?
Even assuming the individual is completely above board and 100% honest, selling Porsches (or gondola shelves) isn't their full-time job. They haven't spent years in the industry collecting the knowledge that allows them greater insight into what a retail store owner wants or expects from the fixtures they buy — the seller just knows they have some shelves they need to get rid of in order to make room for the big factory close-out of socket wrench sets they need to flip next.
Professional fixture sellers know which shelving models have been discontinued and which ones require parts that are hard to find and which ones have updated paint colors. The average eBay or Craigslist hobbyist does not. Another difference between the Joes and the Pros is that the Pros will ask you about the merchandise you plan to put on the shelves and can advise you on load capacities, as well as offer installation services to make sure your shelves are setup correctly and safely. The Joes can not.
Here are some other important things the team at Midwest Retail Services thinks you should consider before you buy shelves from eBay or Craigslist:
Chris Bell, Sales Representative
When buying store fixtures, the sale only starts with the initial purchase of the fixtures. There is always something that is needed to complete the job — like something as "simple" as shipping. The typical private seller doesn't have the experience to even consider everything that could go wrong with a shipment of gondola shelves:
Inferior packaging


Weak boxes along with lack of the appropriate amount of protective packing materials can lead to shelves even in the most pristine condition arriving damaged.

Shipping costs


Transportation methods and pricing varies with the type, size, and weight of fixtures being shipped. Most eBay users will be familiar with economy shipping via the United States Postal Service. Some may even be familiar with Ground and express services from FedEx and UPS, but few will know much relating to LTL shipments and rates or have the relationships a company like ours will have in place.

Damage claims


And what happens if your item does arrive damaged? The private seller certainly won't have the backing and support of the shelving manufacturer nor the business insurance coverage that would make a filing a claim much easier to accomplish and cover. You will have a huge onus upon you in not just proving damage by the shipping company, but little recourse in getting replacements shelves if they are unusable.
Unlike and individual selling through eBay or Craigslist, Midwest Retail Services is here for you before, during, and after the sale. It is vital to have a partner and reliable source to turn to for help with your shelving needs, not to mention one that shares new ideas and options you may not have even known to ask about. Just remember, if it looks too good to be true it probably is.
Gary Kroneberger, Sales Executive
When you are buying fixtures off of e-Bay or Craigslist the first thing that comes to mind is, are you really getting what you think you are getting? Is the picture of what is represented what they are actually selling you or is it just a general picture of a gondola shelf they found online?
What size are you getting?


Do they have the correct width, depth, and height of fixtures what you are buying, or is it an estimated guess (did they round up or down)?

What color is it?


If you think it is white, what shade of white are you getting? Is it really beige?

What kind of back panel does it have?


Is your back panel pegboard, solid, or slat wall? Maybe it doesn't have a back panel at all!

Who is the manufacturer?


Did they make this in their garage? Does it come with shelves? Can I even put a shelf in the fixture? What if this shows up damaged and I need replacement parts? Who do I call?

Service after the sale


Do I have service after the sale with someone I can trust?
You can count on having solid answers to all of these questions and more when you deal with a reputable and established supplier like Midwest Retail Services.
Mike Welsh, Customer Sales
If "Made in America" means anything to you, Midwest Retail Services carries fixtures from places like Albert Lea, Minnesota; Omaha, Nebraska; and Stillwater, Alabama. these are quality products that can be custom configured to your specific needs and applications.
Fixtures are available in an array of colors, heights, depths and lengths. They can come with casters, slatwall or wire grid backs. The options are numerous and so are the accessories. And where else can you talk with a knowledgeable sales person who can help you find the exact item that you need. You likely won't find that from an individual selling a shelf on Craigslist or eBay.
Donna Cossin, General Manager
Of course you CAN order used fixtures from eBay or Craigslist or such, but it would be a little like buying a used car. There's the old maxim, "When you buy a used car, you're probably buying someone else's headache."
It's already a bit of a crap shoot buying from an established used fixture company, but at least the better companies should know the product and may be able to give some direction on requirements, brand, installation, and where to get fill-in parts that could be needed additional to what was available for purchase.
With a seller from eBay or Craigslist, you won't know what you're getting until you get it; and if what you receive is not what you thought you were buying? You could have a very difficult time getting the correct product.
Matt Ray, President
Buying store fixtures from an established store fixture company comes with a variety of benefits that an eBay or Craiglist seller does not.
Retail design knowledge


What fixtures are best for your retail application? What height, what shelf depth, what merchandising accessories will work best for my store? These are questions that only a retail store fixture company would be able to help with.

Product selection


Those trying to sell products on eBay or Craigslist are trying to liquidate specific size and color products that they can no longer use. While these might be available at a good price, they may not be the best choice for your long term retail success.

Complete fixtures


We are often contacted by retailers that bought fixtures elsewhere and the fixtures are missing key components and they cannot finish assembling them. We are trying to help customers in these circumstances, but there are times that the fixtures previously purchased are simply no longer available. In summary, buyer beware.
At Midwest Retail Services, "service" is quite literally part of our name. When you buy from us, you have a full array of professionals ready to help you with all your fixture needs. Our shelving comes complete to you without any headaches or hoops to jump through.
Contact us today for more information on any retail fixture project!
(Visited 1,049 times, 1 visits today)