Sometimes it can be difficult to tell two similar things apart.
On any given day, the store fixture professionals at Midwest Retail Services are asked to fulfill orders consisting of all sorts of highly technical and extremely complex parts manufactured for a variety of store fixture brands used in a wide array of retail categories; ranging from convenience stores to auto parts stores to hardware and tool companies to pharmacies.
In order to ensure clients receive the exact parts and accessories they're expecting, each manufacturer provides catalogs and websites with SKU numbers, inventory numbers, part names, model series, serial numbers, and more. Given the fact each fixture part and accessory is typically unique in its oh-so-subtle shape and size (so that it only fits its own brand fixture) it's really important for us to be specific when fulfilling your order.
For instance, did you know that the gondola back with little holes in it is called Pegboard on Madix and Lozier gondola shelves, but it's called Perforated Backs on Streater fixtures? Almost identical products — two very different names.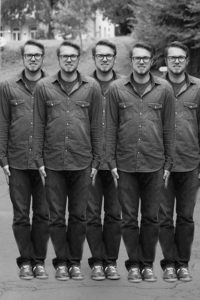 Tie Bar, Splicer Rail, and Center Spanner are all names for virtually the exact same gondola part across three different manufacturers, but the most common name for the part used by our customers is actually Center Rail.
We thought it might be a little interesting (and maybe even a little bit helpful!) to see a comparison between the different gondola brands and their respective names for similar (if not identical) shelf parts. We've also included a Wild Card column listing some of the common (but unofficial) names for the same parts used by you — our customer.
Whether you know the exact name and part number for what you need or if you need a little help decoding just exactly what those thingies are that connect to whatsit in order to hold the doo-hickeys in place, we are here to help.
No matter what you call it, be sure to call Midwest Retail Services to get it.
Would you like a copy of the free downloadable PDF gondola parts comparison chart mentioned in the article?
Just complete the form below…
(Visited 80 times, 1 visits today)