We made the big announcement a while back, but we're thrilled to share the news that moving day is upon us!
In order to better serve our customers, we have designed and built 75,000 square foot distribution center which houses our administration, sales, warehouse, and shipping departments. Loyal customers like you has fueled the continued growth of Midwest Retail Services, making a move to a new facility necessary. The new facility is close to 3X the space we currently occupy.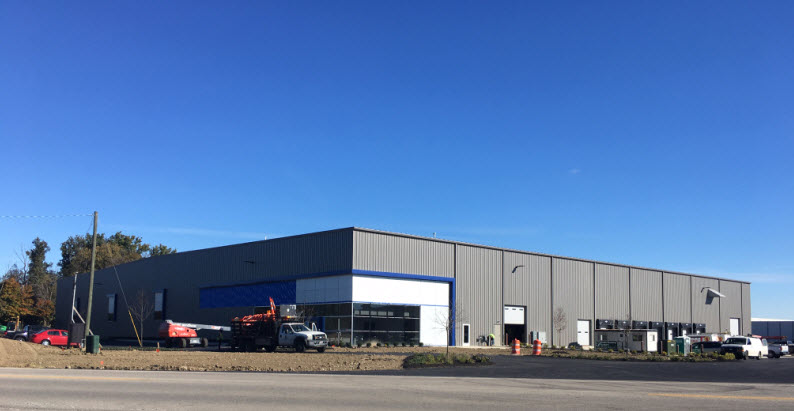 The address of our new headquarters is
7920 Industrial Parkway, Plain City, OH 43064
Note: our mailing address remains the same (PO Box 340530, Columbus, OH 43234)
We ask for your patience and understanding as we work to minimize disruptions in our business operations during this exciting transition, and the 4th quarter holidays may further complicate logistical operations. Please understand that our normal warehouse lead times will be stretched to accommodate our current preparation for the move, and during the move itself which begins November 26, 2018.
While you may experience slightly longer lead times in general, our warehouse will temporarily suspend the shipping of specific product lines during the estimated time periods below.
Please note that we are currently running ahead of schedule and all posted dates are subject to change.
Updated 11/20 @2:40pm EST
Our move to the new facility proceeds ahead of schedule!
This means our original estimated pauses in our warehouse shipping schedule need revised. Based on the current speed of our transfer to the new facility, here is an updated shipping schedule:
Aside from small orders of merchandising accessories, any orders consisting of larger gondola and shelving products shipped from our facility will be paused immediately and are scheduled to resume on Monday, December 3, 2018.
Any items already scheduled to ship by November 30 2018 will be unaffected.
Any items drop-shipped directly to you from a manufacturer will be unaffected.
Our goal is to complete our move of the warehouse and offices by December 31, 2018.
If you have specific product needs and delivery dates we will do our best to accommodate you, so reach out to us as early as possible.
We apologize in advance for any short-term inconvenience, but we can promise more efficient service to you from our new and improved corporate headquarters and warehouse. We will do our best to provide any important updates as soon as they become more definite.
We appreciate your past business which enabled this new opportunity, and look forward to continuing our growth together in 2019!

(Visited 413 times, 1 visits today)