How a new Pet Store used gondola shelving to achieve a warm, high-end feel to their retail shopping experience on time and under budget.
At Midwest Retail Services, we love a store fixture challenge. When the owners of Pet Works (a new pet store in Morgantown, West Virginia) contacted us, we rolled-up our sleeves and got to work.

Fixture Challenges
Pet Works faced a conundrum familiar to most new retail stores — how to make their store stand out from the competition. Pet Works was looking for something different and didn't want to use the same beige-colored shelves that are present in most stores. The owners of Pet Works were after a high-end look without a high-end price tag.
During our first call they told us that we could start with a blank canvas. They had no requirements other than they did not want the same beige gondola shelving they seemed to see in every store they visited. Pet Works wanted people to be wowed when they walked in the front door. They sought guidance on a floorplan and store layout concepts, and wanted our expert installation services. Finally, they required shelving and fixtures that were easy to clean and maintain. After all, they are a pet store and… accidents happen.
Fixture Solutions
Over the course of an initial call and several emails between the owners of Pet Works and our retail fixtures experts at Midwest Retail Services, we discussed the kinds and quantities of products they'd be selling in the store, the amount of floor space available for merchandising (they were in the midst of launching a grooming services department within the store), and the kind of image they wanted to project to their customers. We researched fixtures and shelving we thought to be a good match, and emailed several photos to get their reaction to our ideas.
The Pet Works owners were thrilled to find that the concepts we suggested which utilized metal and wood finish shelving along with some custom merchandising pieces fit their budget – even with the professional installation services added in.
Fixture Order, Delivery, and Installation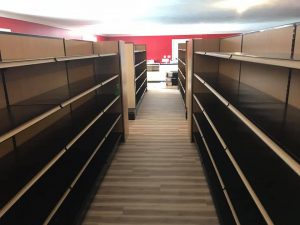 After a few adjustments to the store layout and floorplan Midwest Retail Services designed for the client, Pet Works chose simple black Streater gondola shelving with wood accents in the tag moulding. A wood laminate finish was also used for the gondola back panels. End panels were added (using the same style wood laminate) to give the gondola shelving a premium look and to help keep the merchandise neat, organized, and contained.
Once all the approved fixtures were ordered, Midwest Retail Services scheduled our team of experienced fixture installers to be on-site at Pet Works during delivery in order to unload the truck and get started on the installation. It was important that delivery and installation all happened within the customer's specified timeframe, as Pet Works had a grand opening date to meet. Installation was completed within 24 hours of the fixture delivery.
Happy Customers
Pet Works was extremely pleased with the finished look of their store, as well as the expert advice and ideas from the team at Midwest Retail Services. We're almost as excited as the Pet Works owners themselves with the end result, and we're happy they allowed us to share these photos of their brand new store (which is open and ready for business)!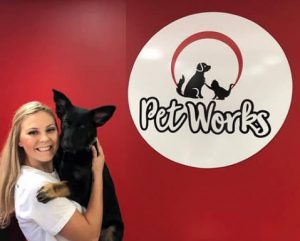 Pet Works offers a wide variety of supplies for your furry-four legged friends including food, apparel, treats, toys collars, leashes, grooming services and more.
Whether you're interested in visiting the Pet Works location in-person, would like to order a treat for your favorite pet on their website (or just want a few more peeks inside their store), you can learn more at https://www.lovemypetworks.com.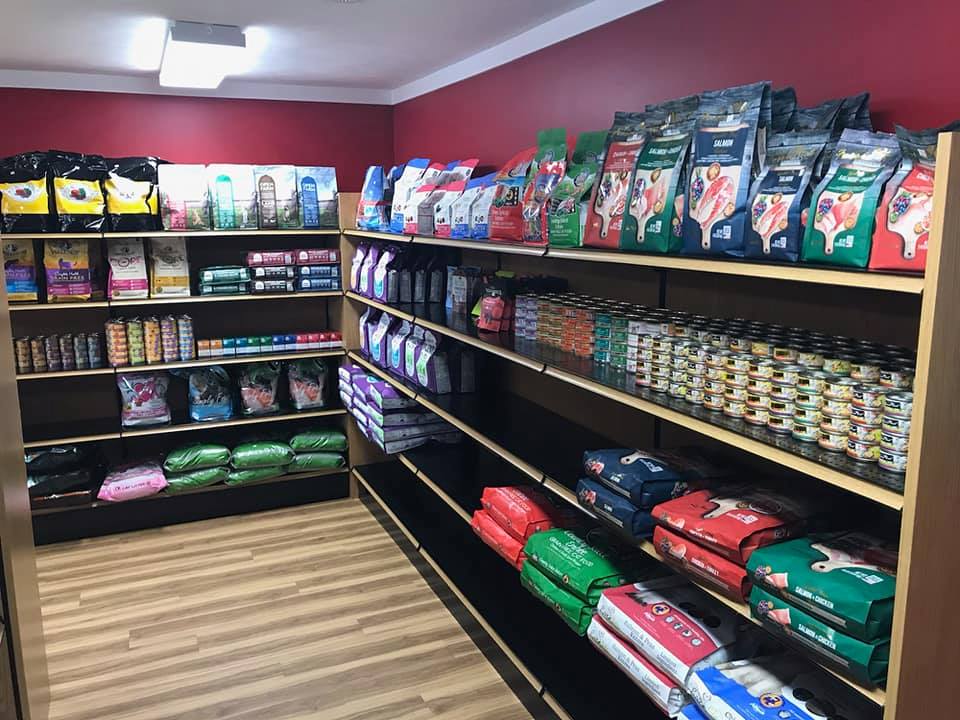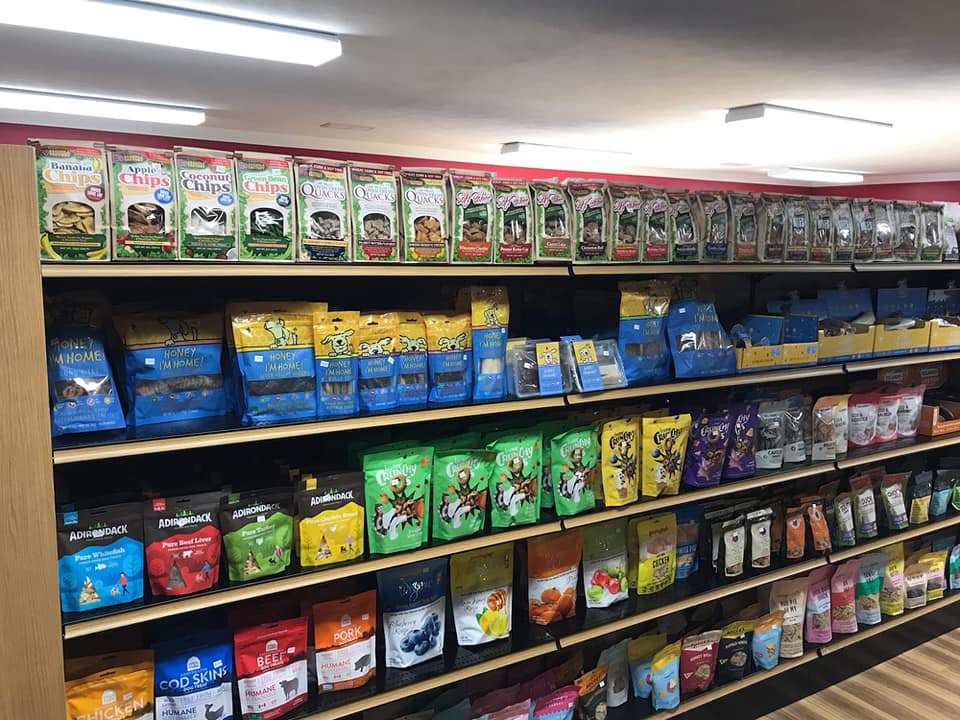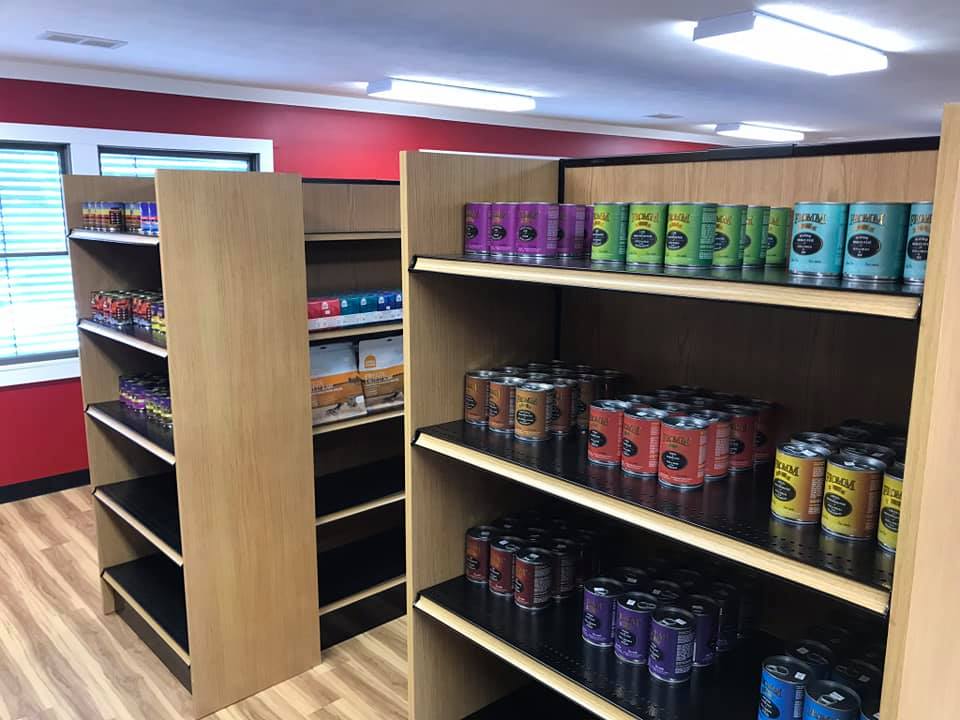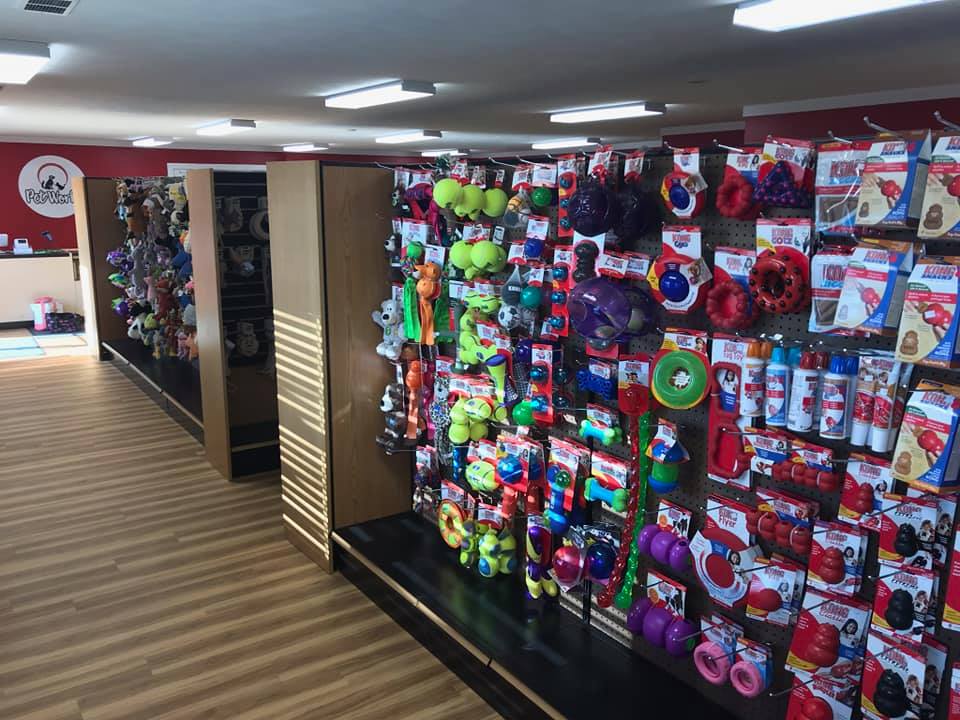 (Visited 892 times, 1 visits today)