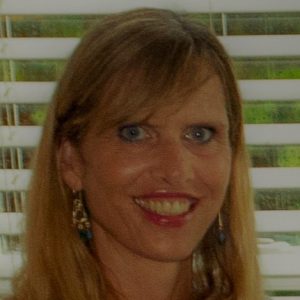 Store fixture and gondola shelving supplier Midwest Retail Services added Sarah Rogers as their newest sales representative, expanding the geographic footprint of the central Ohio-based company to now include Georgia in addition to their existing presence in Ohio, Texas, and Illinois.
Sarah Rogers began her career with Kmart, overseeing the construction and merchandising of their stores in Slovakia and Singapore, along with some US locations. She progressed to working with fixture manufacturers and was most recently engaged with a supply chain management company overseeing merchandising functions for a Fortune 100 firm in the consumer packaged goods industry.
An alumni of Auburn University, Rogers now lives near Atlanta, GA with her husband, two sons, two dogs, and two horses. She enjoys riding, hiking, gardening and cooking, and never misses an Auburn football game. 
Sarah says "I am so excited to be working with Midwest Retail Services and to assist our clients in providing a better shopping experience for their customers."
"I believe that store fixtures can make or break a store as they direct flow, sight line and interest of the customer. I also believe in the value of relationships and treating every customer well."
Matt Ray, president of Midwest Retail Services, voiced enthusiasm for the newest member of his sales team. "Sarah brings a wealth of experience in brand merchandising for large retail clients to Midwest Retail Services. She understands how store fixtures play a key role in a retailer's success and how to execute fulfillment on a large scale. We are proud to have her join our team."
Midwest Retail Services provides gondola shelving and all the store fixtures needed to start, expand, or update a retail store. We serve a wide variety of businesses, including pharmacy, grocery, pet supply, party supply, bookstores, convenience stores, as well as many other retailers. We support POP design and fulfillment, retail designers, architects, contractors, installers, and store fixture resellers.
As part of our services, Midwest Retail Services carry a multitude of manufacturer brands and shelving options, which provides a distinct advantage for retailers who have different brands of display fixtures, but want the convenience of dealing with a single supplier.
Midwest Retail Services Inc. is based in Plain City, Ohio, and is dedicated to transforming its clients retail vision into reality by assisting with store fixtures, merchandising accessories, store design, fixture installation, and much more.
Have questions about our products or services (or just want to congratulate Sarah Rogers on her new role)?
Reach out to us at www.midwestretailservices.com or email us at info@mw-rs.com
(Visited 278 times, 1 visits today)