What's your morning jam?
Not the fruit spread you put on toast — what is that one song you can crank-up in the morning to get your day ROCKING? Studies show that playing the right music can make you more productive, put you in a better mood, and even help you make connections with complete strangers — which means our playlist could help your retail team be more friendly to customers (and to each other!), smile more, and even help them make connections (and sales!) with your customers.
This week we asked our team to share just one song that never fails to get them up and running in the morning and leads to an awesome day. Then we took each song title and did a quick search on YouTube to create the ultimate morning motivating mix and embedded it below to share with all of you. Believe me, everyone on the crew from the company owner to the warehouse team had more they wanted to add to the list and it was really tough getting them to narrow it down to a single song each, so this is truly our team's "Greatest Hits". Checkout the list below to see the name of each Midwest Retail Services team member along with the song title and artist name. We've also embedded a video player from YouTube with our entire playlist all queued up — just hit play.
Ask your store team what kind of music puts them in a good mood and see if you can work some of those songs into your pre-game team meetings. Add favorite songs to employee name tags as a conversation starter with your customers. I bet if you asked your customers what their favorite songs are, you'd get some great answers and an opportunity to shift your relationship from a mostly transactional one into a more friendly one.
Take a look at our playlist and let us know which tunes are your favorites, too. And let us know if you think we left something out! Tweet it to us @midwestretail or submit your song in the comments area below. If we like it — we'll add it to our master playlist so that everyone can enjoy it!
Here's the Midwest Retail Morning Mix Tape — Rock On!
Here's our playlist… 
Aaron
My Church (Maren Morris)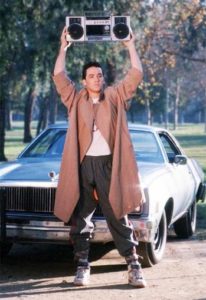 Adam
Dirt Road Anthem (Jason Aldean)
Jamal
Gin & Juice (Snoop Dog)
Bob
Like A Virgin (Madonna)
Cathy
Good Morning (Mandisa)
Chris
Jumpin Jack Flash (The Rolling Stones)
Steve
Hurricane (Bob Dylan)
Rachel
T.N.T (AC/DC)
Mike
Jungleland (Bruce Springsteen)
Gary
Paradise (Coldplay)
Stephanie
American Kids (Kenny Chesney)
Maggi
Toes (Zac Brown Band)
Chelsea
This is How We Do It (Montell Jordan)
Don
Good Morning (Chamillionaire)
Matt
Born Free (Kid Rock)
Donna
American Pie (Don McLean)
What's on your playlist?
(Visited 48 times, 1 visits today)