Are your display fixtures a source of liability?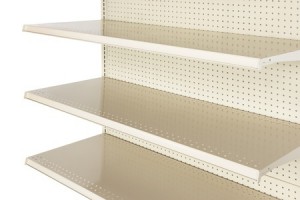 You know that the right combination of retail fixtures and accessories is essential for any store's success.
However, if improperly implemented or poorly maintained, fixtures can become a hazard to employees and customers and a liability for your business.
In order to mitigate this risk, store owners and planners need to be aware of potential hazards and carefully select and maintain fixtures and accessories.
Sharp Edges
Whether you are working with wood, metal, or plastic displays, the risk of sharp edges exists. It is crucial to regularly check shelving units for sharp edges and take immediate action to repair or replace parts that pose a hazard to your staff and customers.
Hook accessories often play a key role in organizing your products and inventory. Traditional hooks and scan-hooks can have cut-off ends with sharp edges that risk injuring employees as they restock or harm customers as they remove the items they desire.

For these hooks, safety tips can be conveniently placed over the ends to create a safer display option. Where non-scan hooks are used, try using ball-tip hooks. Ball-tip hooks are designed with a small metal ball at their tip to create a smooth end that prevents snagging.
No matter your hook needs, safety tips and ball-tip hooks remove an unnecessary source of liability.
Exceeding Fixture Weight Capacity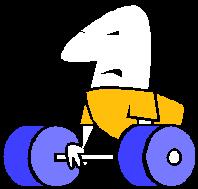 When trying to find the right merchandising layout, it can be easy to forget to factor in shelving weight capacity. An overloaded fixture risks breaking or collapsing, which can lead to product damage and serious injury.
Be sure to select fixtures with a weight bearing capacity that aligns with its intended use. Additionally, make sure employees are educated about capacity limitations so they may actively prevent overloading shelves.
Although maximizing safety and minimizing liability is vital to any business, doing so does not need to be an overwhelming challenge.
Finding reliable fixtures and accessories lessens stress on management while creating a better shopping environment for consumers.
You can trust the experts at Midwest Retail Services to find the best solutions for your store that will reduce needless sources of liability while optimizing your sales floor.
[msh_feedburner]
(Visited 304 times, 1 visits today)