Steps to improving shop-ability in your store
When building long-lasting customer relationships, one of the most important factors is the shopability of your store.
Shopability refers to the ability to turn consumer interest into purchases through the strategic use of fixtures, products, signage, and more.  Customers seek the convenience provided by a shopable store, but achieving shopability is often easier said than done.
Improving Store Layout
One of the most crucial steps when improving shopability is creating an easy-to-navigate retail layout.
When organizing your retail space, consider how the arrangement of displays and signage facilitates or impedes traffic flow.
Does the layout make it easier for customers to find related products?
Are there any physical barriers blocking customer movement?
Is store signage clear and direct or does it create confusion?
By reflecting on the impact of store layout on shopability, you are one step closer to creating ultimate convenience for your shoppers.
Enhancing Product Layout
Once customers have located the display fixture housing their desired product, they must be able to select the right item. Merchandisers must strike a balance between providing a diverse product assortment and avoiding overcrowding shelves with product.
In order to optimize product layout, position similar types of products near one another and utilize display hooks and accessories to productively use fixture space without creating a cluttered presentation.
Selecting the Right Display Fixtures
The key to creating shopability through store and product layout is finding the right display fixtures for your specific needs.
The proper selection of display fixtures and accessories sets the foundation for a shopable store, leading to satisfied customers and more sales.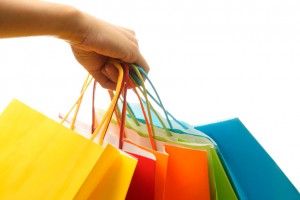 Finding fixtures that accommodate your unique product and store needs creates efficiency that allows merchandisers to display more product without jeopardizing shopability.
While creating a shopable store poses a unique challenge to retailers, finding the right display fixtures and accessories increases the shopability of any store.
You can trust the experts at Midwest Retail Services to find the best solutions for your store that will optimize your sales floor to increase shopability and boost sales.
Contact Midwest Retail Services today to find the best display fixtures and accessories for your program.
Call 800-576-7577, use our convenient site link, or email us at info@mw-rs.com, or take advantage of convenient online ordering. One of our experts will be available to help you!
[msh_feedburner]
(Visited 1,315 times, 1 visits today)