What makes more sense, buying a special display domestically or importing it?
Lower cost is the usual lure for importing, but there are more factors to be considered. If you are not a regular buyer of custom or specialty display fixtures or accessories then the task may seem daunting simply because you may not know where to start.
Before you begin, however, understand what you want your display or accessory to accomplish. Sounds simple but you must make sure you able to communicate that information precisely to your selected domestic or import vendor, transcending any language nuances.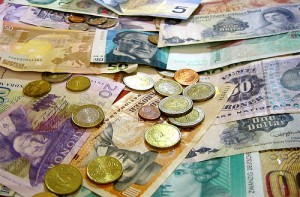 There are advantages and disadvantages buying from domestic or import manufacturers. In many cases, you may end up buying the same display from both entities for different reasons. Reasons like lead time, quantity, quality, pricing, transportation, and manufacturing flexibility.   Many retailers start out domestically then switch to importing based on certain thresholds. Determining these thresholds is where partnering with the right display company plays a significant role. The bottom line for retailers is the end result; the display meeting their merchandising need.
More thoughts
Another question you must ask is; do you want to deal direct with a foreign manufacturer or indirectly through a domestic importer? If you answer yes to deal direct, then check out the information on understanding importing rules and guidelines online at the U.S. Customs info center.
Dealing Direct (with a foreign manufacturer)
Be sure you have a list of potential manufacturers that have demonstrated, at least on their websites, they have manufactured items similar to what you want. When contacting the manufacturers be sure to get information about, and answers to, this suggested list of items:
references
hierarchy & communication protocols
staffing information
name & location of the actual factory
factory experience to produce your item
policy for obtaining samples
minimum order requirements
shipping & customs, etc
The best advice, don't rush this investigative process. Be thorough as if you are buying a new product for the first time, because you are.
Dealing Indirect (with a domestic company with established foreign manufacturers)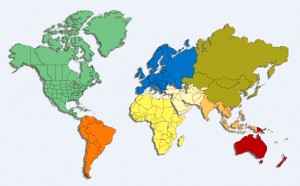 Good domestic companies have already vetted foreign manufactures so concentrate on the qualifications of a local source, an easier process.   Seek a domestic company with display fixture experience, preferably one that deals with both domestic and foreign display manufacturers. This advantage can provide you unique solutions to various issues. Issues like crucial lead times where importing may have limitations, or to negotiate for samples, or to meet minimum order quantities that will fill import containers. Having an advocate that will address all of these concerns is a great advantage and an added value. Foreign manufacturers like dealing with experienced US companies because that actually saves them money by reducing errors and misunderstandings, while increasing efficiency.   These are cost savings that can be passed on to you.
For more information about custom import displays and accessories, contact Midwest Retail Services today. Call 800-576-7577, use our convenient online contact form, or email us at info@mw-rs.com. An import custom display specialist will be available to help you!
Click to obtain a helpful FACTSHEET. See our Specialty Display web page.
photo credit: Foreign Currency and Coins via photopin (license)
photo credit: MT JO Kashi Anchored via photopin (license)
(Visited 43 times, 1 visits today)