The retail industry is ever-changing and as the economy grows, so do prices and product demand.
As more high-end retailers seem to enter the market, we forget about the mom and pop establishments that were once all we needed.
Even with the rise in expensive shopping at the larger, more widely popular places, can we just toss aside the mid-size and smaller retailers? Believe it or not, the small retail market is a huge supporter of our economy and their livelihood does a lot for all of us.
Local economies specifically, thrive with the small and mid-sized retailers. Most of these types of establishments provide cost effective basics for its inhabitants as well as for the overall community. The U.S. economy is not dominated by large corporations, although they do supply a big chunk of U.S. revenue.
The Facts about the U.S. Economy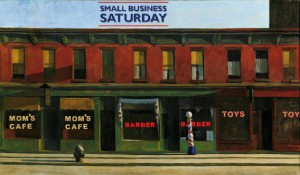 Statistics show that 99% of independent enterprises in the U.S. employ less than 500 workers and these small companies account for 52% of the U.S. workforce.
Also, small businesses have shown a rise in a dynamic workforce, especially for women. Most mid-sized, successful companies are in the hands of a woman. Female entrepreneurs are dominating this marketplace, and retailing is no exception.
Due to the personal nature of handling a small business, these operations are more apt at adjusting to the demands and changes within the economy. Meeting local needs is not a hassle as small retailers have a better relationship with customers.
It is the small business category that has helped launch the larger companies of corporate America. Companies such as Nike, Microsoft, Federal Express, and Ben & Jerry's ice cream began as smaller companies, and are now million and billion dollar operations.
Let's give thanks to the small business market because without them, we would suffer more job loss and money than one can think of. It is the small businesses that are convenient and provide a truly personal experience for the consumer.
It doesn't matter if you are a small or mid-sized retailer; you want to keep your consumers satisfied!
One way to ensure satisfaction is to make certain your store is organized, stocked neatly, with displays that sell for peak performance.
[msh_feedburner]
(Visited 55 times, 1 visits today)