For more than ten years we've celebrated January 12 as National Pharmacist Day, and every year it seems our nation's pharmacists give us more to celebrate. A role that was originally created over one hundred years ago to solely prepare and dispense prescription medication has become so much more.
As more and better drugs are developed, the pharmacist has not only kept up to date on the newest and most efficient options available for their patients, they've also juggled knowledge and life-saving advice based on the potential interactions of those drugs with other medications their patients are taking.
In an age where an office visit with a physician is getting increasingly expensive (and in many cases patients are seeing a different physician on each subsequent office visit) many times the pharmacists is the only consistent healthcare professional a patient sees (and gets to know) on an ongoing basis, especially in rural communities where a patient may have to travel long distances to see a physician, or poor communities where healthcare costs can be an even greater challenge.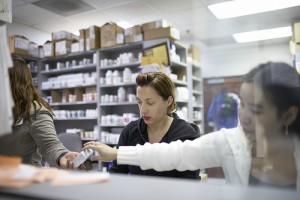 Many pharmacists are integral members of community health programs, providing advice and seminars in order to instruct their neighbors on how to self-monitor things like blood-pressure and diabetes. NPR reported that the number of pharmacists qualified to administer flu shots rose from 60,000 to 150,000 between 2008 and 2011.
Midwest Retail Services has the privilege of providing pharmacists and their pharmacies with the most efficient and advanced Rx fixtures available, like Uniweb Rx Shelving, Lozier Flex-Rx Shelving, Boni Rx Bottle Bays, Lozier Metal Rx Cabinets, and Midwest Wood Rx Cabinets. We've been proud to help with everything from innovative pharmacy floor plan ideas to the most basic of OTC display shelving. Now it's our turn to thank our favorite pharmacists not just for their business, but for their contribution to our health and the health of our community.
So, today we pause to express gratitude to a nation of sometimes unrecognized healthcare professionals. The ones we see on a more regular basis than our own physicians, providers of professional free advice regarding prescription as well as over-the-counter medicines, guidance on monitoring personal health stats, and getting straight answers to concerned questions about medicines our loved ones may be taking — all with the same convenience (and in the same location) that we pick up a gallon of milk and a loaf of bread.
Thank you, Pharmacists!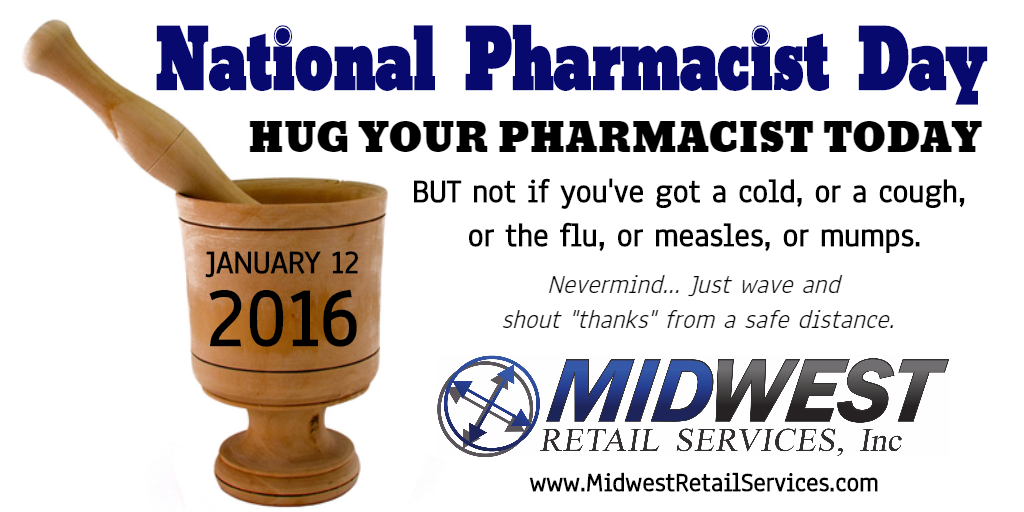 (Visited 221 times, 1 visits today)