Want to turn your employees into brand ambassadors for your retail store? Would you love to have your employees' social media habits (and prowess) working to your advantage rather than dreading the time they spend tweeting, Facebooking, Instagramming or SnapChatting?
Some say the new era of employees brings with it an addiction to social media that can cost your store time and money when your workers use hours you're paying them to mind your store to post whatever's on their mind to social media. I say there's a way to help turn their penchant for posting and their expertise in engaging online audiences to your retail advantage — and now there is a tool that can make it easier than ever to turn your entire retail team into a social media marketing powerhouse.
It's time to check out and app called Postmore.
Many brands are making sales through the personal image of employees in their physical stores. A new visual marketing platform called Postmore is now allowing its clients to do this online as well, by streamlining and controlling the social media content of your entire retail team with its is brand ambassador software.
Employees download the app to their smartphones and use it to take and share photos. When managers need social marketing content ranging from instore selfies, merchandising displays, or product exclusives they can send requests for this specific content via the Postmore app. As team members respond by sending in images, that employee-created content can be posted to your brand's followers on Instagram, Facebook, Twitter, or Snapchat — all within seconds. The collected content and posts are logged and monitored, which helps your store stay focused on what worked and and what didn't, allowing you to build on past successes in order to increase future response rates.
The Postmore program can be implemented in a single retail location or be scaled to include hundreds of team members working as part of local, regional, or national campaigns.
Postmore is currently in beta but plans to launch soon. You can learn more about the app and sign-up for the beta program on their website: www.postmore.com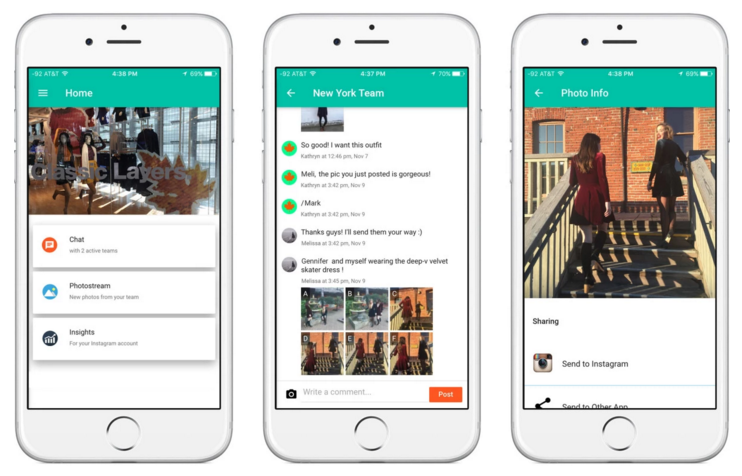 (Visited 30 times, 1 visits today)