A common sense approach to help your customer
For any company that is in the retail industry, when shipping a product to customers, the number one priority and ticket to success, is customer satisfaction.
On the opposite end, the number one complaint many consumers have when receiving product purchases is the shipping process.
In all fairness to businesses worldwide, when a product is out of company hands and in those of a freight service, you can't predict what's going to happen.
Make sure you have taken all necessary steps for a successful and timely shipment. Stay on top with these tips to make the shipment process easier and a great experience for your customers.
#1-Communicate with your customer:
Offer tracking number and easy directions on how to track shipments.
Send email notifications when the shipment has left the facility, while en route on the delivery truck, and when the shipment is close to the arrival destination.
If a shipment will be late, notify consumer ASAP via email and telephone.
Provide a phone number for customers who need immediate action.
#2-What your customer should expect on delivery day:
Provide packaged purchases in recognizable packaging and utilize company logo on shipment for proper identification.
Make sure an accurate packing list is enclosed and easy to find.
Provide box or pallet count to make sure space is available to off-load shipment.
Make sure they know if a dock is required, along with a pallet jack or fork-lift, to receive freight.
#3-Provide shipping options: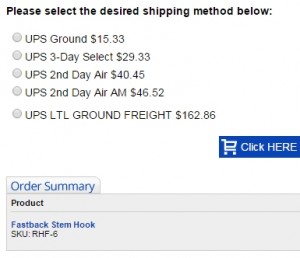 Where possible, let the customer decide when and how much they want to pay for the shipping.
Give the option to save on a shipment when total cost of purchase reaches a particular amount, or if a lengthened transit time offers savings.
Provide the opportunity to have a whole or partial shipment, based upon your inventory, timing of shipment, etc.
Choices put your customer in control.
#4-Give concise information on merchandise returns: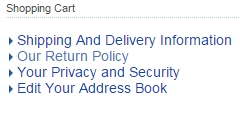 To save on stress from returning products, provide an easy way for the customer to make their return and provide the cost when required.
Be flexible when accepting returned items. Be clear how to return damaged items, or whether to abandon and reorder.
Don't give your consumers paragraphs of the return policy, keep it simple.
Be sure they know who to call for information or questions they need answered.
#5-Choose your freight service wisely: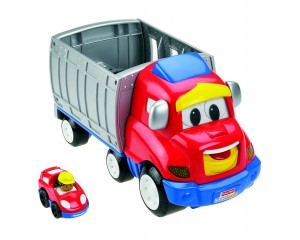 Pick a freight service with a long and successful track record.
Speak to a freight representative to ask questions and receive all necessary contact information for when shipment errors occur.
Seek out other companies using the same freight to hear their perspective of the courier.
#6-Follow up with consumer:
Once a shipment is successfully delivered, follow up with a short email asking the customer how their buying and shipping experience was.
Allow the customer the opportunity to provide feedback and accept it when it is not always positive.
If you are interested in maximizing your customer satisfaction, contact the professionals at Midwest Retail Services today. Call 800-576-7577, use our convenient site link, or email us at info@mw-rs.com. A display specialist will be available to help you. Our goal is to help you satisfy your consumers with exemplary customer service!
(Visited 65 times, 1 visits today)