We had a great question submitted through our website contact form asking:
"When is it time to replace shelves?"
Here are the best answers as provided by our team. You'll notice that there is more than one thing to consider when providing an answer to this question, and your current situation may apply to one or more of the answers below. Want an answer specific to your own? Send us an email or give us a call (800-576-7577).
Here are the answers…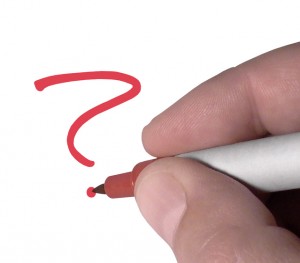 Mike Welsh, Customer Sales  
When space is at a premium.
It is typically time to replace your RX bays when you have run out of space in the pharmacy or when brand name drugs have gone generic. The "Classic RX Bays" can be replaced with new "High Density" RX bays from Uniweb, Lozier Flex RX, or Madix Tubular RX bays using the 16″ sections.
Chris Bell, Sales Representative  
My answer is anytime.
It's never a bad time to buy new shelving or a new fixture of some sort in order to attract attention. Some ways to use new shelving to your advantage are:
1. Use a fresh/new look to reenergize employees and your customers.
2. Add new color shelves or accents to enhance current displays and win more attention from your shoppers.
3. Start with a new end cap fixture in order to present and promote a new item in its best light.
Cathy Thompson, Customer Service  
When you want to make a better impression on your customers.
As a customer going into a store to buy products, I pay attention to appearance. A dirty and dented shelving unit gives the impression that the store owner cares little about upkeep, and that can carry over into not caring about customer service or after-sale support. Investing in the replacement or update of old and worn shelving units can be a small price when compared to what the negative impression on customers can cost a business.
Donna Cossin, General Manager  
When you are expanding or opening a new store.


You will almost certainly be able to take advantage of better pricing on the replacement shelves because of the discount your larger, new store order is already earning; or, the additional shelves for an existing store could be enough to earn a higher price break on the entire order.
If your color scheme is one that has additional paint set up fees, you'll be able to combine these fees into just one, spreading the cost over more product. If your existing and new locations are near each other, you could combine the orders into one shipment, further reducing costs.
Matt Ray, President  
It depends.


Your decision to replace your shelves depends on the type of store you have and the wear and tear involved with your retail operation.  Grocery stores for example, can take a beating.  The merchandise can be heavy and the store can get a lot of traffic.  Most big box grocery store chains will plan on replacing their entire store shelving every 8-10 years.  Otherwise, the shelving really starts to look worn down and dirty.  If you are not changing the layout of your store drastically, another option is selective replacement parts.  Replacing the old shelves and kick plates for new ones in your gondola shelving will practically make it look like new again.  The fixture investment is much less and there is a reduction in labor cost to implement the shelving refresh.
Do YOU have a question for the Midwest Retail Services team?
Use our Contact form to send your toughest question to the MWRS crew. If we choose your question to feature in an upcoming post — we'll send you something cool!
(Visited 78 times, 1 visits today)