Perhaps your store has decided to carry a new line or a new brand of products, but you haven't cut any of your existing offerings to make room. Or maybe you've decided to expand into fulfilling prescriptions, but have no idea where you're going to put a full pharmacy. And of course, it's also that time of year when every retail store adds a seemingly endless supply of seasonal merchandise to their shelves. You've got Halloween, Thanksgiving, and Christmas holiday specials, sales, and novelties all stacked-up on top of one another AND you still need to have space to display all the standard merchandise you carry.
How can you possibly fit all this temporary merchandise into your space without knocking out a wall and adding more aisles?? We're glad you asked!
How can I fit more merchandise in a small retail space?
We posed the question about to our crack team of retail fixture experts and they came up with some great ideas and options.
Chris Bell, Sales Representative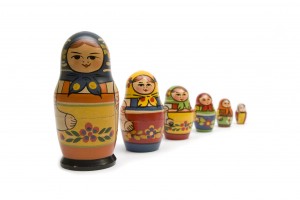 Here are a few solutions to consider when you need to expand your merchandising space without expanding your store.
You can go higher on each section by adding extension uprights to each section. By doing this you can add more shelves per section, in turn adding more SKUs.
You can add wire wing end panels to each end cap and add more merchandise that way.
You can put a section of shelving on wheels such as stacking wire baskets. They take up little space and can be as many as 5 baskets high, allowing you to fit more SKUs (and they're mobile!) By choosing fixtures with mobile options you give yourself more flexibility as to where and what to merchandise.
For peg hooked merchandise, sliding peg panels give you twice the merchandise space in the same section.
These are a just few quick solutions available to you, give us a call and let us help!
Mike Welsh, Customer Sales
Many of the pharmacies that I have designed can be described as being "in a closet". Though not literally a closet, it may be a spare office or storage area that someone determined would make a good space for a pharmacy. In most states there are minimum space and equipment requirements. Sometimes these guidelines are restrictive and other times they may just be suggestions. The keys to these space-challenged opportunities is to maximize all available space while meeting Pharmacy Board, ADA and HIPPA requirements.
Once we are presented with the parameters of the pharmacy, we need to determine the work flow. How the prescriptions are taken in, processed, checked and handed-out to the customer all come into play. Usually the pharmacist has a general idea of what cabinets and fixtures they prefer, but once we have a scaled floor plan and start mapping out placement of cabinets, refrigerators, sinks and drug storage units there is frequently little room left for many amenities.
Midwest Retail Services gets creative by utilizing all of the available wall space and selecting high-density storage units like the Uniweb, Lozier Flex RX, or Madix Tubular storage systems. These systems are flexible enough to maximize the limited space of some of the most space-challenged pharmacies. The Uniweb system is by far the most flexible of these manufacturers and will customize almost any fixture a client may require. Click here to download a Uniweb catalog.
Gary Kroneberger, Sales Executive
Retail spaces that occupy a smaller than ideal footprint or are growing faster than anticipated are very common. Stores can add extenders to their existing fixtures in order to gain additional pegboard and shelf space. Deeper shelves can help, too. If you are looking at increasing your hook space, here are a few options to consider:
Waterfall crossbar systems. These can double, triple, or even quadruple your hook space.
Spinner towers and spinner panels are also good ways to significantly increase hook space.
Standalone displays can work for certain product lines.
There are so many universal specialty accessories available that I don't have space to mention them all in this article. Give me a call and let me know if your store is facing a space shortage — I'd enjoy the challenge!
Donna Cossin, General Manager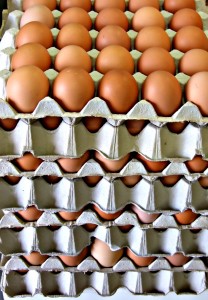 If your space is limited and you can't add anything more on the floor, perhaps you could move up… Anywhere from 5″ to 30″ can be added to the tops of your existing gondola shelving by using extension standards with the back panels of your choice.
If you need extra space seasonally or temporarily, you might consider a telescopic upright system to add up to 30″ to the tops of your gondola shelves. The upright stores neatly between the back panels when not in use.
Wire Wing Displays are versatile and pack a lot of merchandise into a 48″T x 14.5″W x 4.5"D area. These can be freestanding or attach to your gondola shelf. They can be customized for your application with hooks, baskets, shelves and sign holders.
You could also consider pusher systems or Shelf edge impulse displayers. Many accessories are available to help make the most impact with your available space!
Matt Ray, President
Small retail spaces can be effective profit centers when merchandise and fixtures mesh properly. Knowing the merchandise and the store fixture options available give you the best opportunity for success.
It is critically important to understand the type of merchandise and the number of products you intend to display. Based on that, the fixtures can be sized to best accommodate the merchandise within the allotted space. A shallow base shelf and upper shelves allow more aisle space for shoppers. In some cases, reducing the shelving size footprint can add another shelving aisle into your retail space.
Can you go up?
The higher you can comfortably go will increase merchandising space. You can even add vertical extensions to existing shelves to increase merchandising space. While 4′ wide gondola shelving sections are most common, sometimes 3′ wide gondola shelves are the best option. This allows you to adjust shelves every three feet for better product density and more effective plan-o-grams.
Whatever your requirements and budget, the experienced professionals at Midwest Retail Services can help you find the solution that will work for your unique situation.
(Visited 606 times, 1 visits today)