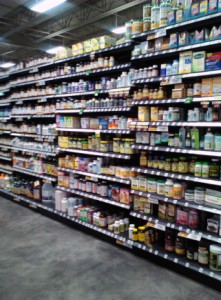 Envision yourself walking into a store- what's the first thing you notice? Are you drawn to the ambiance of the store, or is it the diverse product selection?
Perhaps you appreciate the attentive customer service or the quick checkout.
These qualities factor into what is known as the customer experience: how your customers feel, interact with, and judge the store and the services they are receiving.
Such factors have a profound impact on consumers' shopping habits, and ultimately on the success of your store, by determining which businesses they trust, which ones they will return to, and which businesses will only be a one-time attraction.
What Constitutes the Ideal Customer Experience?
When defining the ideal customer experience, it often helps to reflect on your favorite stores- the stores that have garnered your loyalty and have earned your recommendation to friends. These stores are driven by one common thread: empathetic efficiency. Perhaps the most well-known company practicing empathetic efficiency is Nordstrom.
Nordstrom is famous for its attentive, responsive staff members who are readily available to answer the questions of customers. This empathetic approach creates an effortless, efficient shopping experience.
The Ideal Customer Experience Requires a Personable Approach.
Ultimately, the stores that win your lifetime loyalty are those in which you feel most comfortable. This comfortability often stems from personable, knowledgeable store employees with whom you build a relationship. The staff members in these stores are always mindful of customers and constantly seek ways to improve.
This attentive, personable approach is not just good for you; it's good for business. Long lines and apathetic employees do little to attract and maintain customers.
Exemplary customer service does not always require a "wow" factor. Instead, great customer service entails solving problems for your customers and fulfilling their needs. Attaining this level of service requires attention to detail and commitment to making your business's retail experience unique.
If you are interested in maximizing your customer service with professional fixtures and accessories, contact Midwest Retail Services today. Call 800-576-7577, use our convenient site link, or email us at info@mw-rs.com. A display specialist will be available to help you. Our goal is to help you create a better customer experience!
[msh_feedburner]
(Visited 59 times, 1 visits today)