The key to operating any business is knowing your market.
Who are you competing against?
What benefits do your competitors offer that you do not?
How can you compete against them in a way that is both strategic and effective?
When reflecting on your place in the market, you may find yourself with a seemingly unsurpassable enemy: large retail companies.
While large retail corporations are a source of competition, they are not an insurmountable adversary. As a small or mid-sized retailer, you are well-suited to compete against event the most popular franchises and chains. When it comes to a personalized shopping experience, small and mid-sized retailers offer diligent service and flexibility that most large companies cannot replicate.
There's never been a better time to be a small or mid-sized business in this day and age.
Here's why:
More Personality.
According to Wikipedia, personality is a dynamic and organized set of characteristics possessed by a person that uniquely influences their environment.
But let's face it- a brand is neither a person nor a face. When you see a brand logo or trademark, you typically are not stricken by feelings of friendliness and approachability.
That's where small and mid-size retailers come in.
This personality void can be filled by individuals that understand customer service as a one-on-one, personalized encounter.
Be your own boss, empower your employees to help your customers, and make your personality known.Your customers will thank you with their patronage.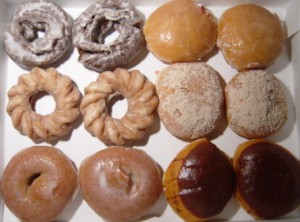 Unique Selection.
A franchise is a franchise because, from America to China, you can buy the same products in the same store format, which bolsters immediate brand recognition.
However, this very brand recognition can be a hindrance. As a small and mid-sized retailer, you have the power to experiment with new products, new looks, and new services whenever you want (Midwest can help you with that, too!). This product and display variety, combined with your store's unique personality, attracts your consumers and creates lifelong customers.
 Be Nimble.
The greatest advantage of a small and mid-sized retailer is speed. Your business is fast to adapt, fast to act, and fast to improve. This isn't always the case with larger competitors, who often experience bureaucracy and red tape when making decisions and putting ideas into action. Review the six essentials of being nimble and use these to your advantage!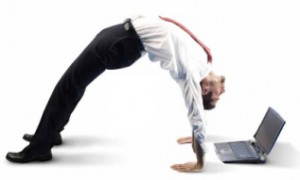 Retail giants often have the advantage of being financial powerhouses. While these companies might have more money to spend, it does not mean spending is done effectively or efficiently.
Small and mid-sized retailers have the true advantage in spending more wisely and skillfully.
This allows greater flexibility in going above-and-beyond for your customers. You'll find that consumers appreciate the personal touch that simply can't be matched by retail giants.
[msh_feedburner]
(Visited 83 times, 1 visits today)